The Two Critical Factors that Make Content Go Viral (and how to master them)
Going Viral.
It's the holy grail of social network marketing, and there's no greater feeling for a marketing professional then watching an idea catch fire like a dry prairie on a hot and windy day.
But how does one even begin to craft such a perfect message?
The good news is that it's not all that hard to understand.
Countless studies have been done in recent years to try and crack the code behind why some things become a trend and others don't.
Most of the time it's the same traditional logic applied to new technology, but there are two hugely important factors that seem to be driving an entirely new approach to marketing altogether.
So what are they?
These two critical factors have been at the center of almost every viral video, image, or internet meme in recent memory; and once you know what they are you'll begin seeing them everywhere you look.
The first factor has its roots in basic human psychology:
Emotions.
And not just any emotions either…
There are three specific emotions that subconsciously provoke people to want to share.
Let's look at them one at a time.
The first emotion we'll examine is Fear.
Have you ever been in a 'near-miss' type of situation?
Maybe you were driving somewhere with people in the car and narrowly avoid a traffic accident?
Or had to make a mad-dash away from something hazardous?
Assuming you escaped the situation safely, what's the first thing you do?
You immediately begin discussing it with the people around you, at length, often for years to come.
If you're alone when something scary happens, what do you do?
You immediately pull out your cell phone and call someone.  
You can't explain why but you have this overwhelming urge to tell someone what just happened and that you're OK; even if they never knew you were in any danger at all.
Think about the last time you saw something online that made you fearful?
It may have been as recent as the last presidential election.
Chances are you read a few articles online about each of the candidates during that time; there certainly wasn't any shortage of them on Facebook.
But which ones did you end up sharing?
Odds are that the majority of the articles you shared contained information that you found concerning.
 On some level, you were afraid of what might happen if other people didn't know what you knew.
Within the cannabis industry, information about crack-downs or tough new regulations gets shared for the same reason.
It's natural to want to warn people of danger.
The same psychology applies to your crazy Uncle; you know, the one with all the conspiracy theories.
I'm sure there are plenty of non-threatening things he could choose to discuss at the thanksgiving table, but does he?!? Does he EVER?!?
No.
It's always about how 'so-n-so is coming to take our guns!' and 'the terrorists are coming to get us!' or 'why haven't you all begun prepping for doomsday!'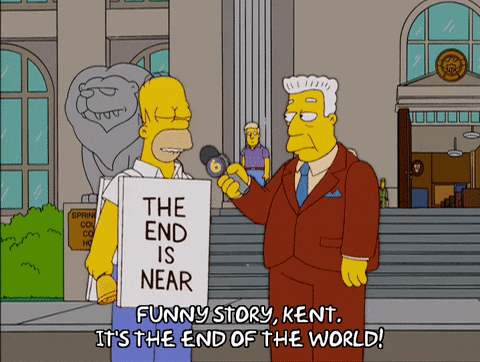 Again, the fear of you not knowing what he knows has motivated him to share his thoughts.
Certain TV networks (cough, cough) figured this out decades ago and purposefully run stories that are designed to make people afraid because they know that it encourages people to want to share; and more importantly, to tune in tomorrow.
This brings us to the second emotion that encourages us run our mouths like twelve-year-old girls.
Anger.
Let's stay with the example of TV networks for a minute; because the same networks that know how to make you afraid are also very good at making people angry.
The election of Donald Trump is a perfect example.
Regardless of how you feel about that man politically, the indisputable fact is that he became the 45th president of the United States.
But how?
Did he put forth a bold new strategy?
Did he propose lofty goals?
Did he inspire us to reach deep down into our souls, embrace our fellow man, and recognize that we are all human and share a single stream of consciousness?
Or did he spend most of his time pointing his small fingers at his opponent and using buzz words like "criminal," "Benghazi," and "e-mails."
He even dubbed an affectionate nickname for her: Crooked Hillary.
His rallies became bastions of rage and fury, and his message caught fire.
It's worth mentioning that she was never charged with any criminal wrong-doing, but the perception that she considered herself above the law was infuriating to white middle-class Americans; who repeated the narrative to anyone who would listen.
Although 'anger' isn't an emotion typically associated with cannabis people, it still works on our minds all the same.
I've personally never not shared information about raids when I knew that they were underway.
The same goes for personal stories about children who need access to cannabis for medicinal reasons but can't easily obtain it.
This is even more true of politicians who stand in the way of clinical cannabis research.
All of these things make me mad; and when I get mad, I want to take action.
I want to get involved and fix the situation I see in front of me; and although there might be a million better ways of influencing a matter, the easiest thing I can do is to raise awareness.
So I hit the share button; and rightly or wrongly I feel like I've made a difference.
But not all of the emotions that provoke sharing are negative.
The third and final emotion that we'll discuss is an excellent example of that.
Humor.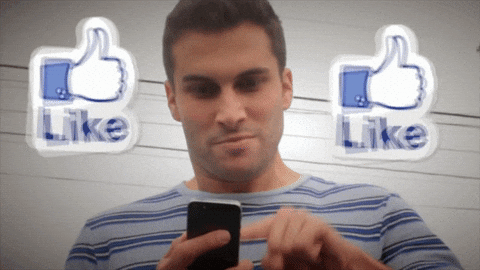 New jokes and funny memes have a way of becoming a veritable form of social currency online.
It's natural to want to be the first one to tell a new joke.
We want people to think we're funny because it gives us a sense of validation.
Even before the Internet ever existed, the coolest guy in any office anywhere was usually the guy who had the best jokes.
It really shouldn't take much to convince you that quick wits are universally respected.
So there you have it; the three emotions that are most responsible for making us want to share are fear, anger, and humor.
But not every viral video appeals to our emotions. In fact, some videos that have gone viral contain nothing but good, simple information.
This brings us to the second critical factor behind making something to viral.
Practicality.
Sometimes producing a viral video can be just as simple as providing the viewer with useful information.
Think about the last time you needed to learn how to do something quickly.
For me, it was how to carve a turkey.
It was Thanksgiving Day and I needed a quick tutorial.
I had tried to do it by intuition the previous year and it didn't go so well so this year I resolved to take the time to learn how to do it right.
So, like any good millennial, I whipped out my phone, pulled up the YouTube app, and typed in: "How to…"
Before I had the chance to type another word, YouTube suggested: "… carve a turkey."
Clearly I wasn't the only one seeking the information that day.
I clicked on one of the first videos I saw which was a no-frills, straight-down-to-business, instructional video starring a chef I had seen on the Food network before.
It was about 7-8 minutes long but it was the only lesson I've ever needed.
My turkey-carving skills have been on point ever since.
Now let's focus on the video.
Thanksgiving comes around every year, and the anatomy of turkeys says the same.
That means that the video will continue to educate people every November for years and years to come with no additional effort on the part of the producer.
But the timeless nature of how-to videos isn't the only option for producers looking to make a viral video.
New 'Live' options on YouTube, Facebook, and Instagram are often used to facilitate live Q&A sessions with influential people.
This is one of my favorite options for cannabis entrepreneurs because everyday people always have questions about what cannabis professionals do and how they do it.
Some viral videos are nothing more than product reviews. 
Some folks have even become YouTube celebrities just by giving people good advice on what brands to by, where to shop, and where to vacation.
Each of these types of videos delivers value by being practical to the viewer; and sometimes good information all you need.
So there you have it; emotion and practicality are behind nearly every viral video, image, or internet meme.
Sure, some viral videos take these tactics to a deeper level by humanizing their subjects or sharing personal stories; but at the end of the day it's just a new variation on an old tactic.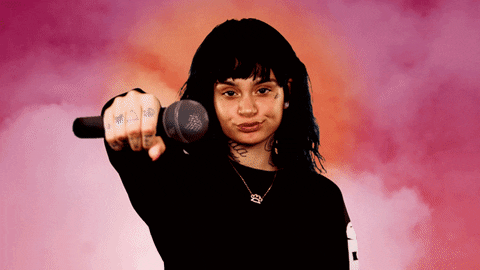 Please reload