7 Easy Social Media Strategies for Cannabis Brands
If you're like most CEOs in the cannabis industry, you dread the notion of having to maintain a social media presence on behalf of your brand.
The thought of having to constantly come up with engaging content can be very overwhelming and most of the time we're happy to just let someone else take the reigns. 
But here's the bad news...
Social media matters. In fact, social media usage increased by 34% in 2016 to reach a collective total of 2.8 billion people.
Young adults are forming their perceptions of brands and products online through peer-based recommendations; which are universally accepted as the most credible form of marketing that there is. 
There's simply no getting around it; companies that ignore the growing influence of social media do so at their own peril.
Now the good news.
Social media doesn't have to be a chore. In fact, there are some very simple and effective tactics you can use to keep your brand relevant and grow your online following.
It doesn't need to take all day either. All you need are the right tools and a clear plan of action. 
We're going to assume that you've taken the time to build yourself a decent brand and that your only challenge is keeping that brand relevant online.
It's crucial that you've already identified your key values, style, brand message, etc...; before you broadcast anything to the world.
There's nothing worse for a brand then inconsistency. 
So let's assume that you have the rest of your ducks lined up in a nice, neat row and dig right into the heart of the matter.
The following strategies are meant to compliment each other and be used in conjunction with each other.
They follow the guiding principle of providing the user with helpful information, rather then trying to sell them a product. 
#1: Get Organized
There are a number of social media management platforms out there that can help you save time by allowing you to manage all of your social media accounts in one place.
These programs allow you to schedule postings in advance so that you can spend more time focusing on the daily needs of your business and will post to all of your accounts at once.
They also contain tools that make it easy to spice-up your postings with graphics and shortened links. 
These platforms are designed so that you can view all of your mentions and receive all of your direct messages in one place too; regardless of how many social media accounts you have.
It's an essential tool for brands that have a presence on more than one social network.
A good social media program will also include analytics and tracking tools so that you can measure how effective your online marketing efforts actually are and identify which types of postings are the most well-received by your audience.
Once you have that information you can accurately gauge the contribution that your online marketing efforts are making toward to your bottom line.
And isn't that a good thing to know?
My two favorite tools for this job are Hootsuite and Sprout Social. Each have add-on options for analytics tools and each come with the full-range of optimal features described above. 
#2: Analyze Your Competition 
Why reinvent the wheel? Your competitors are an excellent resource for finding out what is working and what isn't. 
Take a good hard look at their social media pages.
What types of content are they posting? More importantly, what types of content are garnering the biggest response?
Perhaps they're turning around good user-generated content? Maybe they have a penchant for trending news articles? 
It's also worth noting what different hashtags they're using. 
Whatever is appealing to their followers will likely be appealing to your followers too.
Be sure to also take a look at their social following. Their stats can help you get a realistic idea of what a strong following looks like in your particular niche. 
SEMrush.com has a tool that will allow you to track your competitors social media following and help you investigate more complex metrics such as Follower Growth-Rate. 
#3: Hashtag Piggybacking 
You've likely never heard this term before. That's because I made it up.
It's the name I gave to the strategy of creating a marketing campaign around an existing hashtag that's used by people in your target customer demographic.
I'll give you an example:
One of my first clients was a dispensary in Oakland, CA who was looking to boost their brand visibility. This particular client was located about one block away from a major thoroughfare that hosted a 'First-Friday' event on the first Friday of every month. 
These events usually drew quite a crowd.
There were multiple stages for live music, pop-up beer gardens, drink specials at every bar and restaurant along both sides of the street, and all of the art galleries would open their doors to the public. 
Cannabis was never in short supply either.
We began using the hashtag #FirstFriday on high-quality product imagery. These images also contained the company logo, as well as directions for finding the dispensary on foot from the event venue. 
We made sure to advertise some of the dispensaries more discrete and portable products (pre-rolled joints, hash oil cartridges, etc...) in the hours leading up to the event. 
The results were incredible!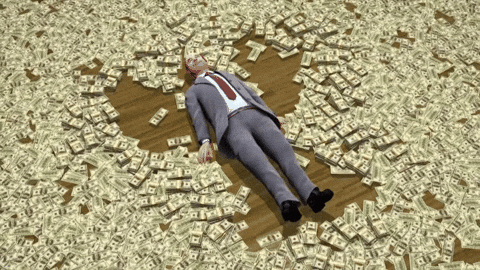 Our client saw a dramatic increase in foot traffic before the event which eventually translated into repeat business during the rest of the month.
My tool favorite tool for hashtag piggybacking is Hashtagify.me. It will allow you to track hashtags and gauge their popularity, but can also help you identify associated hashtags where your message might receive greater visibility. 
#4: Influencer Marketing 
Who are the most influential voices in your field? I'm talking about the critics, the trendsetters, and the other 'Who's who's' in your industry. 
They already have a solid platform to shout from, so why not try to borrow it?
Maybe they publish a blog, maybe they have a significant social media following, maybe they're a local musician or someone else in position to influence people's behavior.
But how do you go about getting their attention?
There's no silver bullet answer to this question but there are some reliable tactics you can try; starting with simply reaching out to influencers via email and introducing yourself. Maybe give them some feedback on their content and tell them about similar content of your own.
They will also likely notice if you regularly share or leave comments on their content and may reciprocate in kind.
Personally, I think that good old-fashioned compliments go a very long way.
Build a rapport with these people and they will be far more likely to share your content themselves.
#5: Community Building
How do you sell a product without making a sales pitch? By building a community!
But what exactly does that mean?
It means facilitating the exchange of good information among people who use the types of products that you sell.
It could mean organizing a support group for people who suffer from a particular disease that responds well to cannabis or organizing some type of fun activity for your customers; like a 420-friendly singles meet & greet, or a 420-friendly nature hike.
The possibilities are endless.
Social media is the perfect tool for building a community; and organizing that community is a great way to subtly get your brand in front of people without coming across as sales-y. 
#6: Strong Copy Writing 
There's a right and a wrong way to compose a social media post; and it's something all online celebrities understand well.
There's a time-tested method of writing that compels people to want to engage; a formula based in human psychology that makes you want to read more, and good copywriters have it down to a science. 
Do you know what it is?
You're first objective is to engage the reader by asking a question or stating an incomplete thought like: "Wanna know how to get free weed?!?" or "Not doing anything on Friday? Check this out!"
When you ask someone a question, or get them to think and then wonder; you have engaged them psychologically.
Their mind has responded to your query; you now have their attention.
It's the perfect time to deliver your message.
You might not necessarily have a message to deliver though. Maybe you just want your followers to click on a link? Maybe you want them to buy tickets to something? Or maybe you just want them to recognize your brand.
A brief explanation of who, what, where, when, why and how' will usually suffice.
Now it's time to bring it in for the win by closing with a Call-to-Action (CTA).
A call to action could be "Click the link to learn more!" or "Get your tickets now" or "Come in while they're still here!" or just "Leave a comment below!"
It's an affirmative command that is meant to seep into the reader's sub-conscience mind and get their fingers to move.
Every post you write should always end with a Call-to-Action.
#7: Contests & Giveaways
Who doesn't like fame and fortune? Who doesn't like free stuff?
Nobody!
Online contests and giveaways have been going on since people were using dial-up modems for one simple reason...
They work!
One of the most popular ways to run a contest/giveaway these days is through Instagram.
People participate by simply including a certain hashtag in their posts and you pick the best entry, or use an app that picks a winner at random.
My favorite tool for this application is Hashtag Contest Winner Picker. Simply type in the hashtag and the software handles the rest!
Please reload